Are you living "Life on Purpose" or "By Chance"?
Most of us would say we live a life of purpose, but what exactly is that? Is it having fun? Is it making money?
Is that all? Beloved! There is more... At Bliss & Fire Church, we believe life has a purpose beyond our daily routines and that a life lived with purpose is one lived happily in Christ Jesus.
Join us this Sunday, and see how joyful and purposeful life can be in Christ Jesus!
---
UPCOMING EVENT
WATCH NIGHT SERVICE

WHEN: Sunday, December 31st 2022
TIME: 10:00 PM
WHERE: BLISS & FIRE CHURCH -- 4222 ROSEHILL ROAD GRALAND, TEXAS, 75043.


---
Meet Pastor Wales
The man with the heart of God.
Immortal Father God! We love YOU! Uncontainable God! All powerful God! We speak of THY WORD to this generation!
view details
Study with us!
Character Studies Series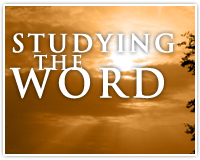 Enrich your spirit and soul with the timely word of God.
view details
BLISS & FIRE NETWORK
...a prophetic network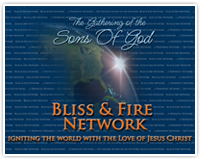 Join the Bliss & Fire Network as we ignites the world with LOVE of JESUS CHRIST, by the FIRE of the HOLY SPIRIT
view details
---